Our consultants can provide valuable food labelling services to help companies ensure that their product labels are accurate, compliant, and effective at communicating important information to consumers. We can assist with all aspects of the food labelling process, from develop product label content to label review to ensure regulatory compliance.
What is Food Labelling Services?
Food labelling is the process of providing information on food packaging about the food product, including its product name, ingredients, nutritional information, country of origin and other important details. General labelling requirements of Singapore Food Regulations must be labelled for all prepacked food products for sale in Singapore.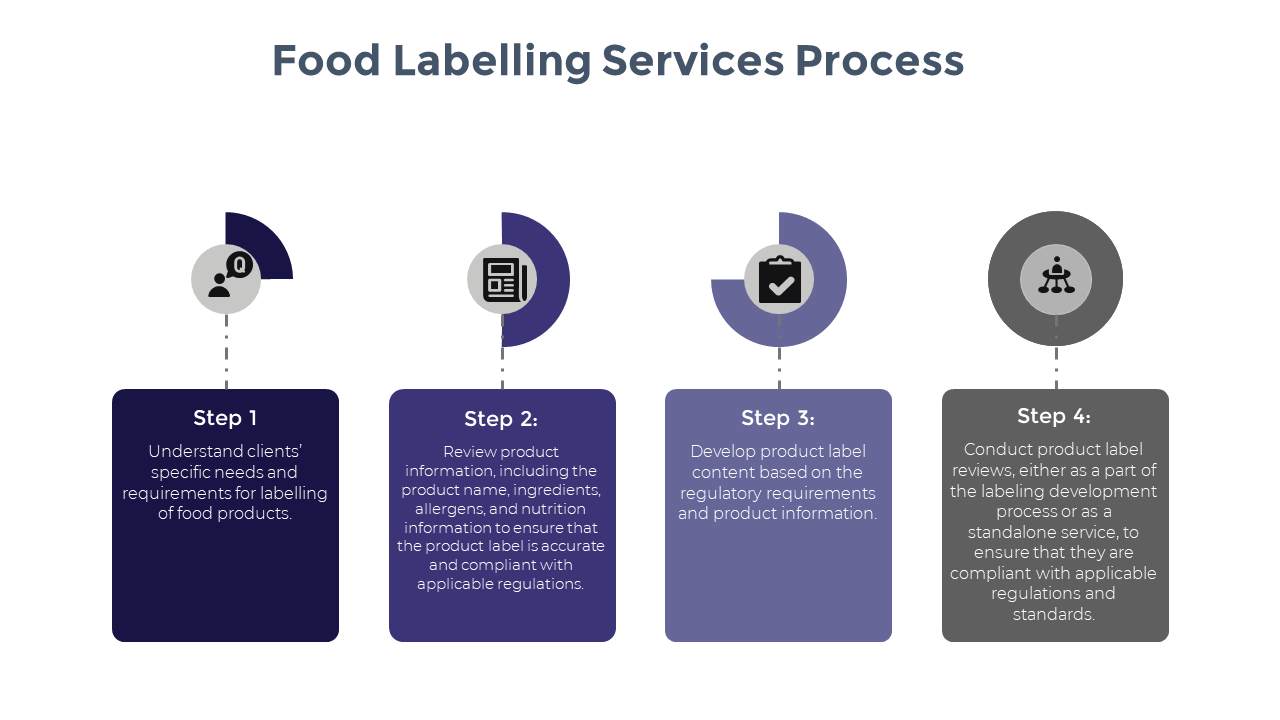 Why is Food Labelling important?
In many countries, food labelling is regulated by government agencies to ensure that it is accurate, truthful, and not misleading to consumers. This helps to protect public health by providing consumers with the information they need to make informed decisions about the foods they purchase and consume. Moreover, the consumers are able to identify specific food product if there is any food product recall.
What does an ISO consultant do?
Our consultants team have vast experience partnering with organizations of all sizes and from all sectors and can provide the resources that you need for food labelling:
Understand clients' specific needs and requirements for labelling of food products.
Review product information, including the product name, ingredients, allergens, and nutrition information to ensure that the product label is accurate and compliant with applicable regulations.
Develop product label content based on the regulatory requirements and product information.
Conduct product label reviews, either as a part of the labeling development process or as a standalone service, to ensure that they are compliant with applicable regulations and standards.
We know the importance of understanding the context of your business to ensure the consultancy sessions are efficient and optimized. Our appointed consultants will have the required and relevant experience to support your business needs.
Get In Touch
Have any question about this service or unsure about choosing the right one for you and your company? Send us a message through this form and we will get back to you as soon as possible.