About ISRC
Beginnings
In 2010, a small group of like-minded petrochemical experts from ExxonMobil gathered together. Having observed the benefits of uncompromising safety and quality control practices in their industry, they envisioned sharing that level of assurance with all other enterprises.

To do so, they decided to start an online repository called the International Safety Resource Centre (ISRC). In addition to this digital platform, the team also began conducting face-to-face consultancy and training. This allowed them to understand the unique needs of each organization on a more individual level.

Development
Realizing that each client's unique requirements were unique, ISRC began developing customized training based on their wealth of knowledge in highly-technical applications. This allowed them to develop specialized solutions which fulfilled niche and high-grade applications for engineering and laboratory environments.
Over time, word began to spread not only of ISRC's know-how, but also of the pride they took in getting things right. Companies undergoing audits spoke up about ISRC so often that even certifying bodies like TÜV SÜD started getting curious.

Since then, ISRC's tireless go-getter attitude has won over the hearts of giants such as Sony, Singapore Power, A*STAR, and Changi Airport Group to name a few. This has resulted not only in one-off projects but long-term business relationships that continue to ensure improved performance and safety at all levels of enterprise.

Future
Improving each step of the way, ISRC now stands ready to cover new ground in the next age of quality and safety assurance. Ever prepared, ISRC has pre-emptively tested and refined remote monitoring sensor systems, digital training methods, and even a proprietary site-monitoring mobile app—all to ensure and evenenhance both safety and quality in the pandemic-affected business landscape.
Our Team
Our consultants have decades of hands-on experience and worked in various industries. ISRC is accredited locally and internationally by established bodies such as NEBOSH and Ministry of Manpower.

With our knowledge base and resources, we are able to provide innovative solutions, value-adding to your organisation. We serve with integrity with the sole aim to deliver beyond expectations. We strongly believe that no work is so urgent that we cannot take time to do it in a safe and healthy manner.

Through close partnership with you and your team, your organisation can attain the highest industry standards.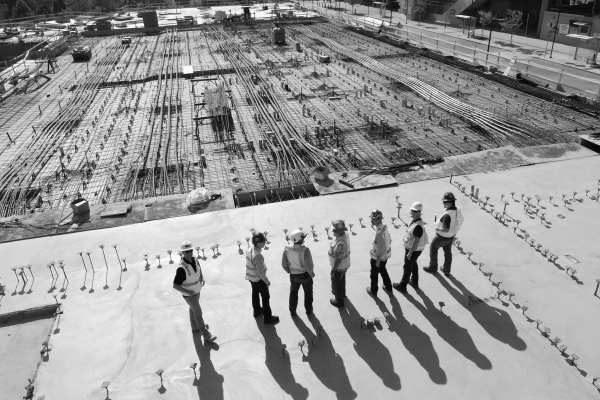 OUR VISION
Excellence achieved
safely for all.
OUR MISSION
Enabling workforces to safely perform their best.
OUR VALUES

ISRC Works In Partnership With


Have a question on our consultancy services or training courses?

Leave us a message and we will get back to you as soon as possible.